Anno Ruini Books
Ryu Zhong is the author of two book series set in the universe of Anno Ruini: fantasy adventure novel 'Takuan from Koto' and science fiction 'With the Demons'.
Books of Ryu Zhong are best presented on the website of Anno Ruini.
Takuan from Koto
Fantasy adventure novel in three instalments follows Hatsukoi, a young village boy who travels the country and makes fools of corrupt, irate, greedy, and ignorant people. On his journey, he gets new name — Takuan — and meets a temple monk Soliang; a wandering warrior by the name of Wang-Zhu Leizu; a petty, hapless sorcerer called Bricabrac, and many others.
As his tricks evolve from childhood frolics to elaborate cons, Takuan grows as well. He learns not only the craft of his trade, but also its higher purpose. The very fate of the world falls into his deft hands.
First two volumes of the trilogy are available on Amazon.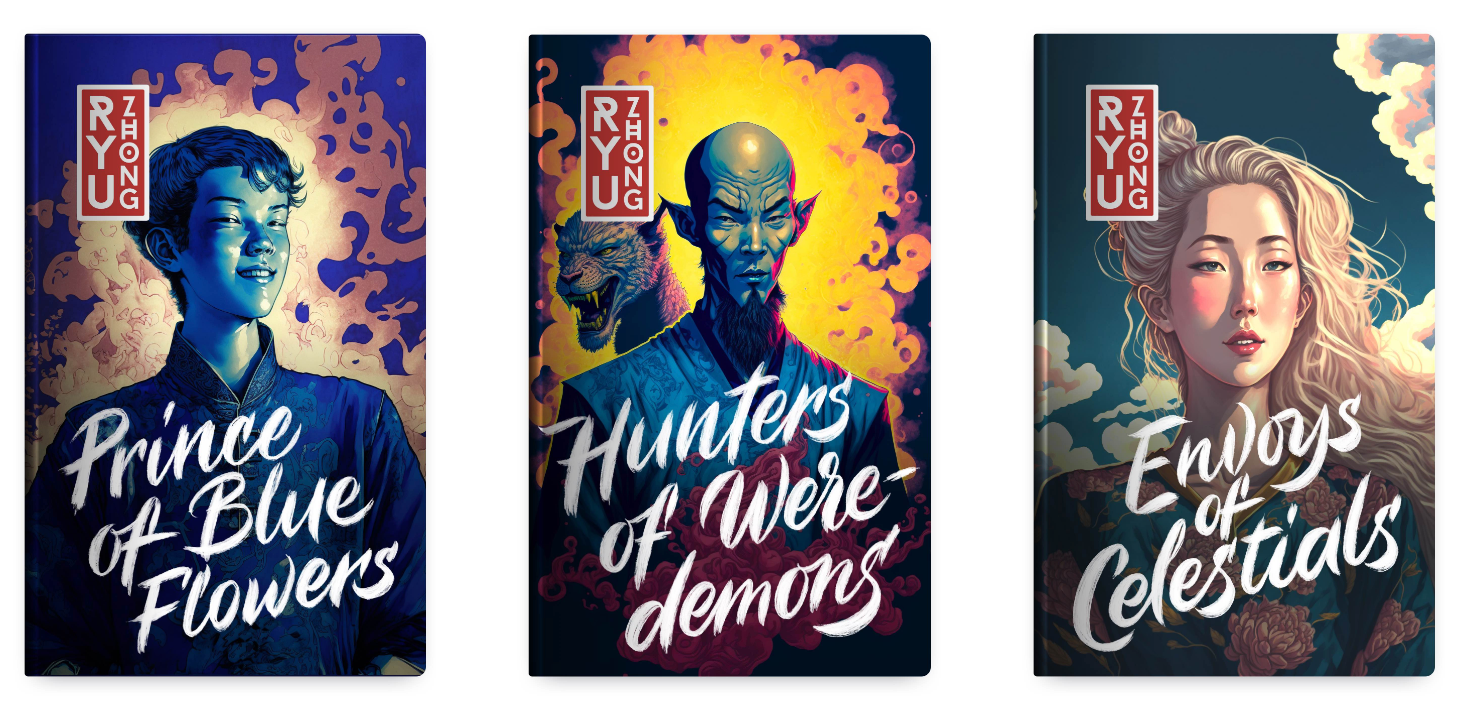 With the Demons
'With the Demons' quadrilogy unravels in the same world, but many years later. Magic is replaced by technology; but demons, they are still around. In the futuristic cyberpunk setting, new heroes face old dangers: an former police detective Jeffrey Barnaby and a golden-haired Sonny King solve crimes and mysteries of the New City.
Criminal gangs of the Island, corporate zaibatsu sharks, pompous ministers, white-robed monks, insanely smart (or smartly insane?) scientists, beautiful and dangerous women — all of them want something from Jeffrey and Sonny. And all of them have something to hide. Including Jeffrey himself.
The work on the quadrilogy is coming to an end: Ryu Zhong progressing through the final, fourth instalment of 'Demons'. Other three volumes are being edited, translated, and prepared for print.